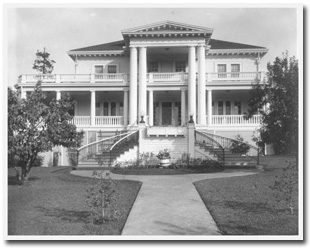 Welcome to Mayerdale
The Mayerdale estate is located just east of Mosier, Oregon on the old scenic Columbia River Highway (US Highway 30).
Mark A. Mayer originally established Mayerdale in June of 1910. Mayerdale Orchard & Ranch as it was originally referred to, provided various fruits, eggs, and farm produce to the general economic. From the head of this 232-acre property stands the original estate home. The house completed in 1913 is a Colonial Revival style with all the amenities. The front of the home faces west with a breathtaking view of the Columbia River where it begins its westward trek through the Cascade Mountain Range.
The opening photos are pictures of the home as it was in this early period. Over the years with the change of ownership and the home primarily being supported by the economics of farming, has not remained in pristine condition. As the current owner I can report that producing an orchard crop in cherries is filled with heartbreak.
Mark A. Mayer, better know as "Markie" Mayer to his friends, at the age of 50 purchased this property and further developed the farm. Mr. Mayer was the son of a prominent Portland businessman and citizen, Jacob Mayer, a major dry goods distributor of the Pacific Northwest.
As a buyer for Fleischner, Mayer & Company, Markie spent many years living in New York City during the open city years 1882 to 1912.
Colonial Revival is an architecture style created by the renowned firm of McKim, Mead & White. Standford White, the most infamous member of this firm was likely an acquaintance of Mr. Mayer's, if not his friend. It is not known who actually designed the home but is more likely that it was influenced, if not designed, by the Whidden & Lewis architecture firm of Portland, Oregon who built many homes of this style during this period. William Whidden, one of the principles of this firm originally came from McKim, Mead, & White in early 1880 to be the chief architect for the new hotel that Henry Villard had commissioned with McKim, Mead & White. Whidden & Lewis went on to build many home of this style in the greater Portland area. Mayerdale may have been one of them.